Canoe Enterprise evolution Atlantis blue cm 385 with 2 paddles
Regular price
€490,00 EUR
Regular price
Sale price
€490,00 EUR
Unit price
per
Sale
Sold out
Enterprise the new two-seater sit on top kayak by Atlantis, for paddling anywhere, even in pairs. The two-seater canoe Enterprise is 385 cm long and has a load capacity of 220 kg, made of low-density polyethylene with anti-shock technology, it is very light to transport with a total weight of only 32 kg.
The conformation of the V keel allows you to cut through the water and navigate more fluidly and precisely. This is the perfect canoe for use "as a couple" and is suitable for those who want to go touring with friends or with their children and, thanks to its numerous accessories, also for those who practice sea or lake fishing. Italian design that does not let you go unnoticed with its exclusive red, green, blue or yellow camouflage colors.
The convenience of having two lockers (not watertight) with capacious portholes with zip opening and lined in nylon, one for each seat, allow you to keep everything close at hand: smartphone but also clothing and other technical equipment. There are two rod holders, adjustable and also removable as desired, which make the Enterprise the most versatile and complete kayak in its category. The space created at the stern complete with elastic cords is also very large. There are also four additional rod holders integrated into the hull in a lateral position, two front and two rear, with rubber stopper, which make this kayak ideal even for the most demanding fishermen.
The Enterprise Atlantis is a two-seater rigid canoe that is offered complete with all accessories, including two seats with padding and adjustable straps, two removable aluminum paddles, the side handles equipped with additional elastic bands to position the paddle when docked. Inside the hull, which is made with rotational mold technology, there are several holes for drainage and there are two handles at the bow and stern.
In the water this canoe is very simple to maneuver despite its length, the Atlantis Enterprise is fluid and fast thanks to the particular shape of the keel. The width of 86 cm makes it "slender" but very stable horizontally even when moored.

Supplied Accessories Included
2 removable aluminum paddles

2 non-slip padded seats with adjustable straps

integrated toe clip templates
2 non-watertight porthole lockers lined inside
2 side handles with elastic bands
handle at bow and stern
4 rubber drain plugs
1 drain plug
4 integrated rod holders
2 adjustable and removable professional rod holders
Elastic ties loads aft
10 D-rings


Technical features
Width: 86cm
Height: 36cm
Color: Camouflage red
Weight: 32kg
Maximum load: 220 Kg
Material: LLDPE UV resistant and Anti-crash
Technology: Rotational molding

Usage: recreational, fishing, touring

Warranty: 2 years
Share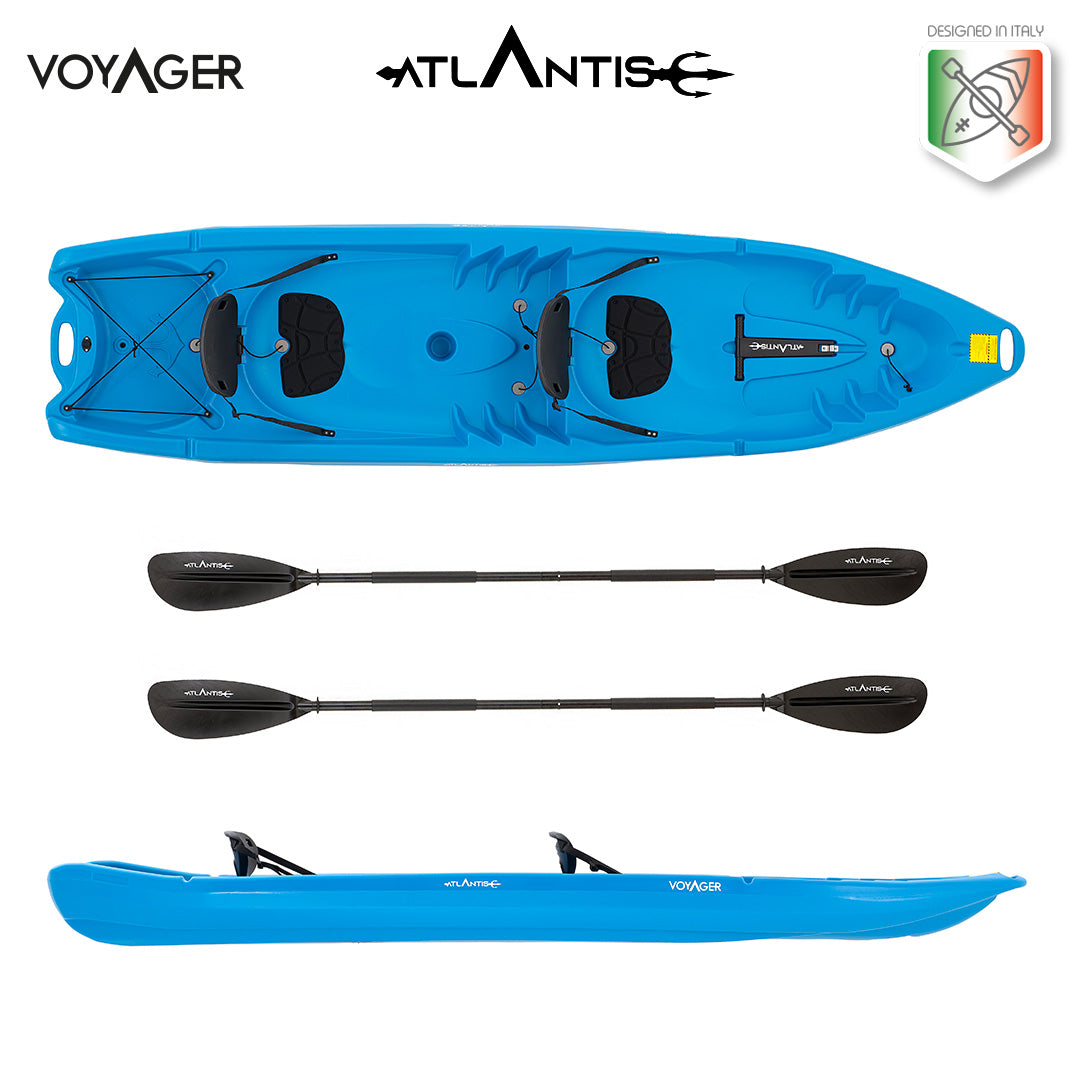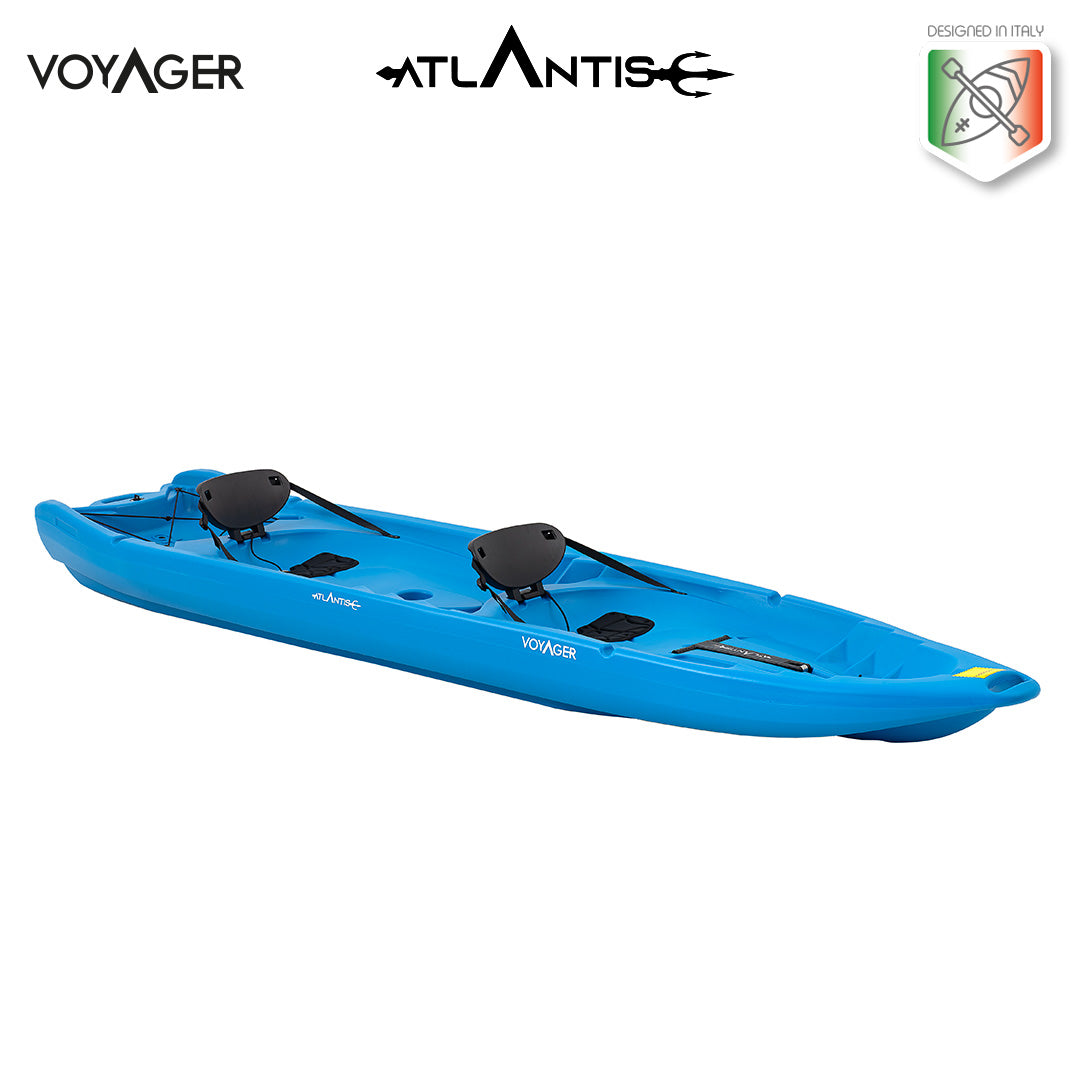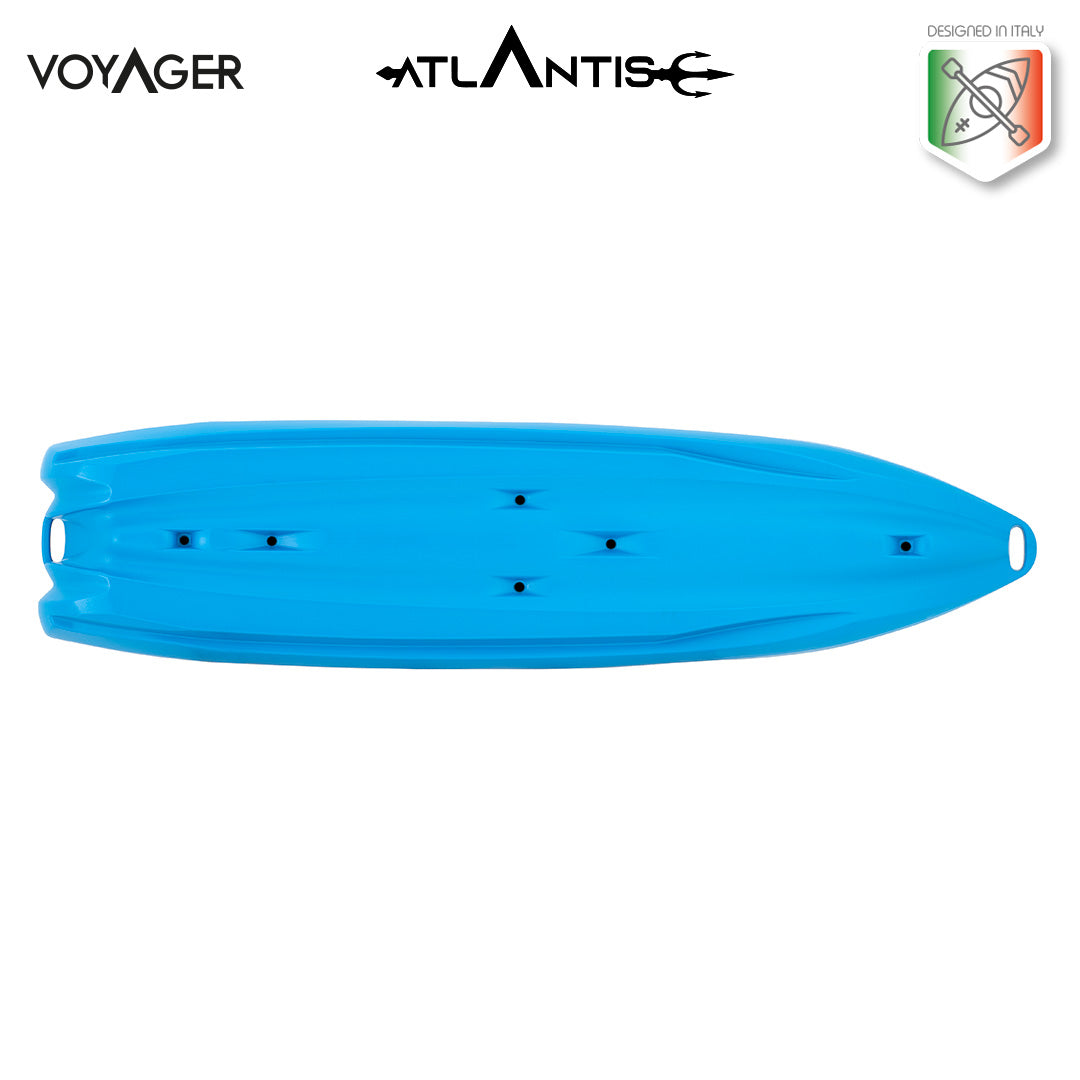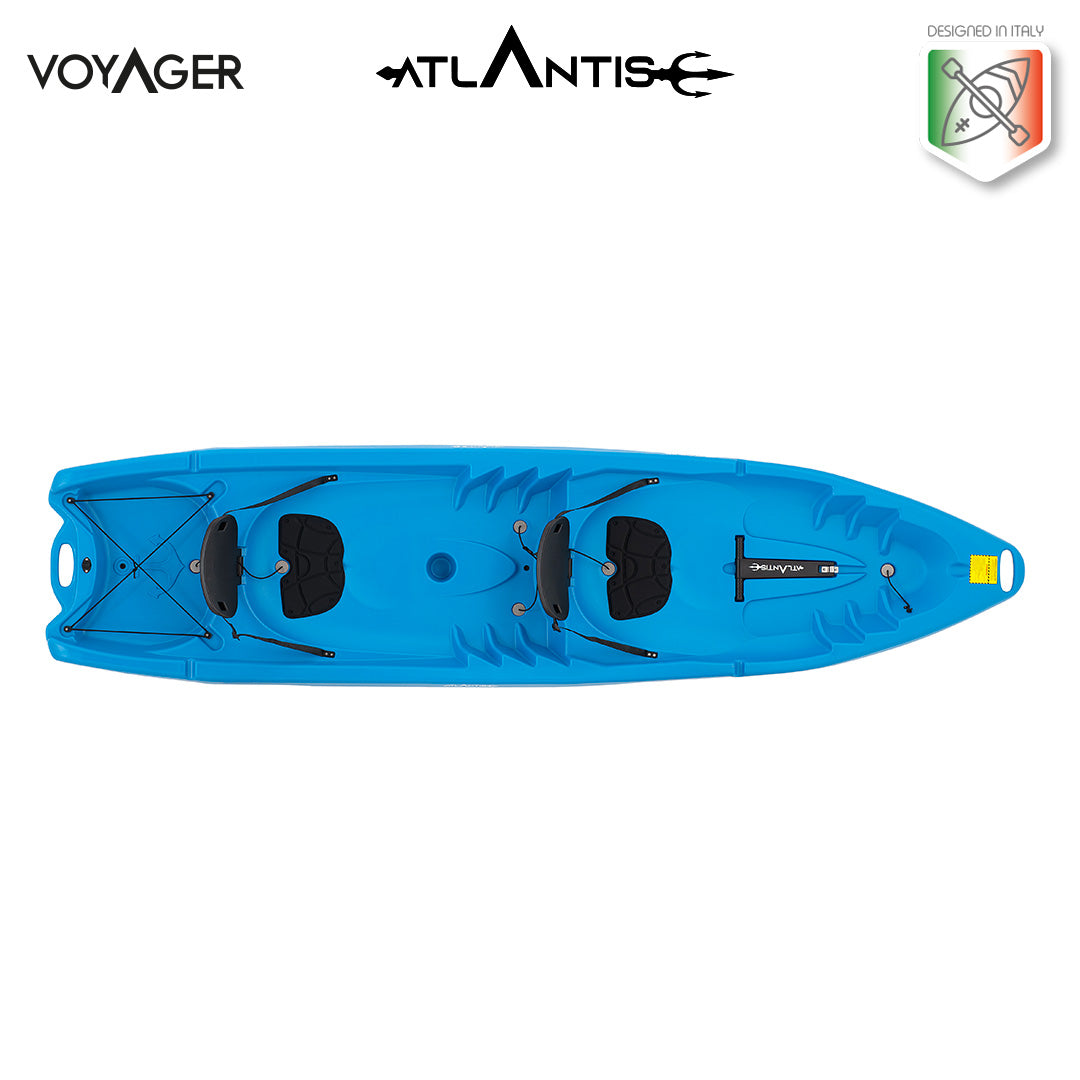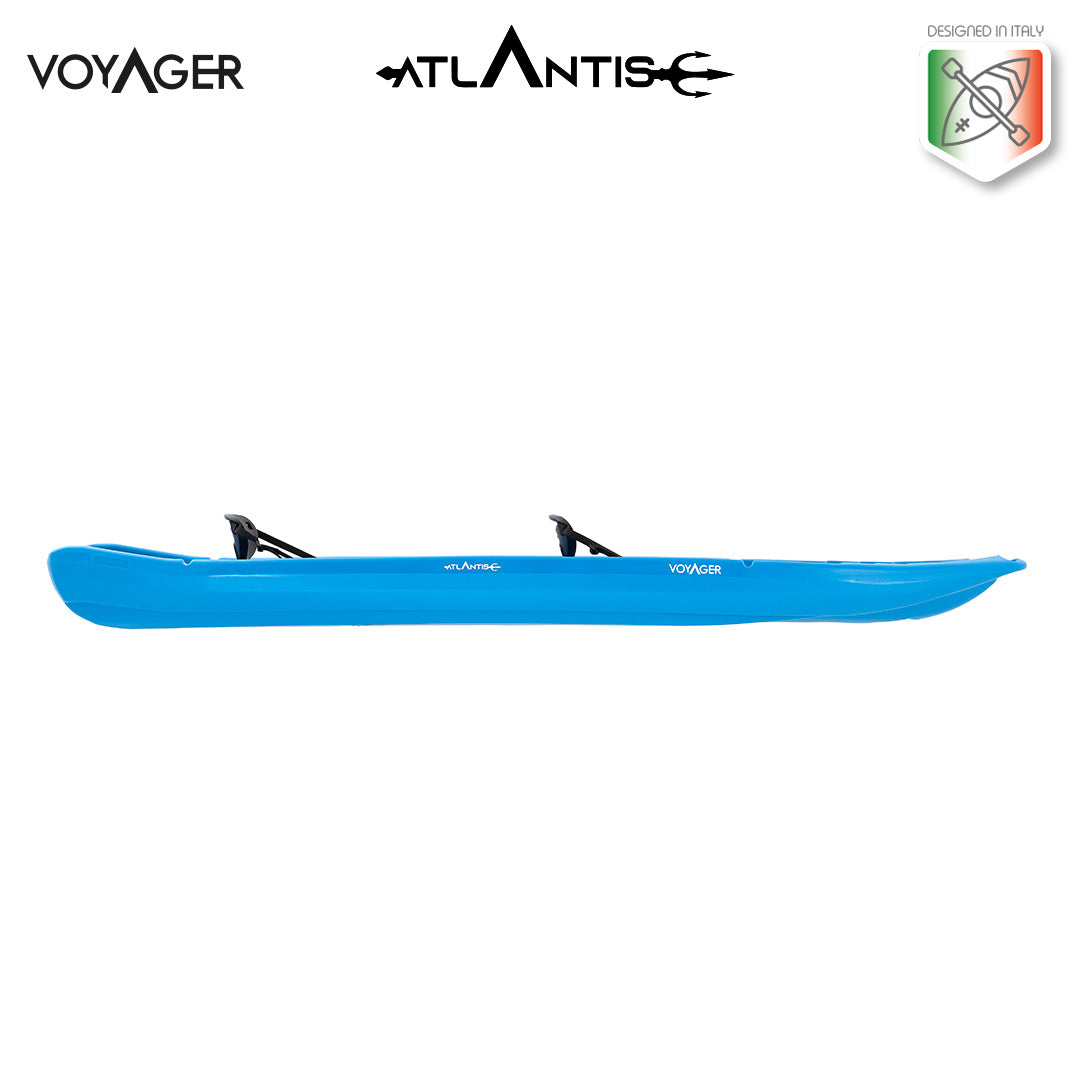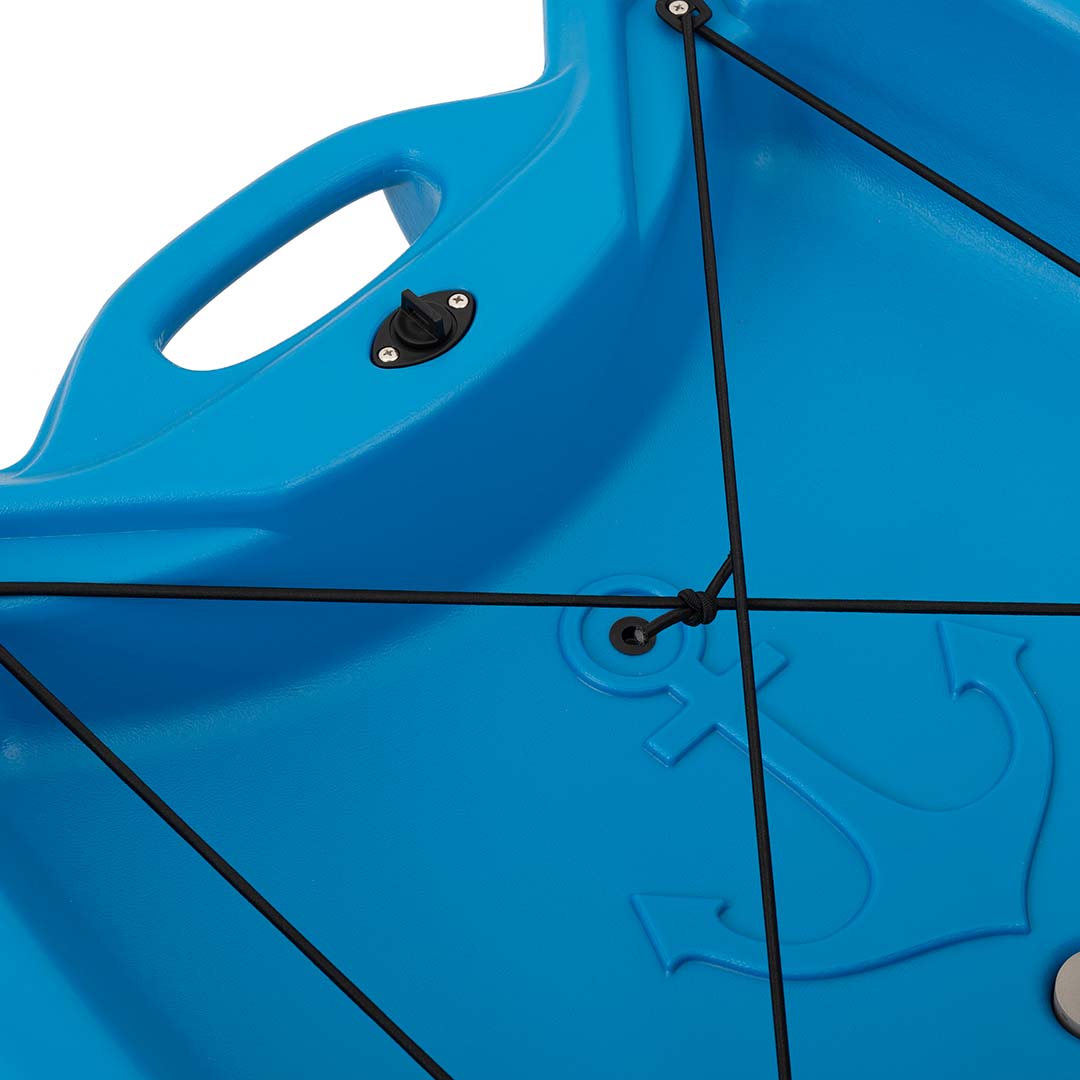 Fast and safe shipments

We ship with express courier, delivery times in 3-4 working days throughout Italy

Secure payments

We accept all types of payment, bank transfer, credit card, paypal and cash on delivery (cash on delivery)